Field Trips

Complement and enrich your student's learning experience with our STEM field trips.



In School and Out of School Packages
We offer STEM School Field Trips that focus on providing fun ways to explore science and engineering concepts relevant to the Alberta curriculum. We give students hands-on experience with real world applications of what they are learning in class. Here are key aspects of our STEM field trips:
Fun and engaging activities.
Reinforce curriculum topics.
Work together as part of a team.
Build new social connections.
Encourage interest in science and technology.
Exercise creative thinking and problem-solving skills
MakerSpace:


Hands on experience with 3D printing
Stop Motion animation
Creativity Workshop, design and build
Explore Maker Electronics using Makey Makey
Explore Virtual Reality
Explore advanced Maker Electronics using Raspberry PI
Use programming and visualization software to plan a model
Learn and see practical applications of weight, structure, temperature, and other physical science topics

Lego Robotics:


Build Lego robots with a purpose
Adjust your design to accomplish different tasks
Adjust your code to accommodate new challenges
Explore curriculum topics relating to temperature, energy, electricity and magnetism, wheels and levers, and machines that move

Building with Minecraft:

Write code to control events inside Minecraft
Work with logic gates
Build simple machines
Expand on simple machines to automate processes
Lessons are performed in a game world many students are already familiar with and love
More STEM Programs We Offer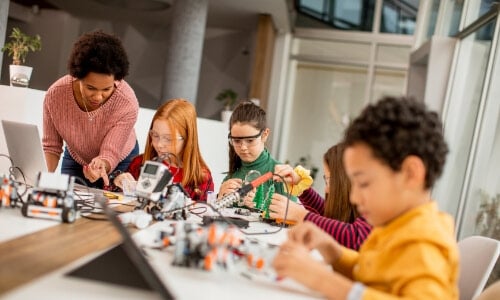 Our after-school STEM classes offer your children the opportunity to exercise their creativity and critical thinking skills while having fun and socializing.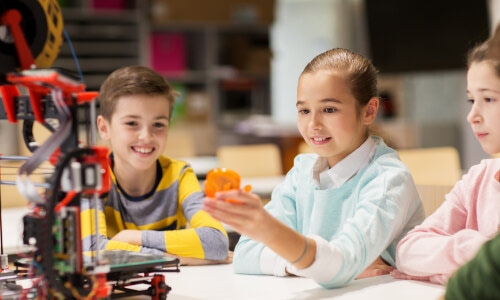 This year on your child's birthday why not share your child's love for Minecraft, Robotics or Coding with their friends?
| | |
| --- | --- |
| We are here to help you on your path to success, whether academic or personal! | |