STEM Programs

Whether it be our summer camps, STEM birthday parties, field trips or after school programs, children will have the opportunity to learn and have fun.



Stem Programs We Offer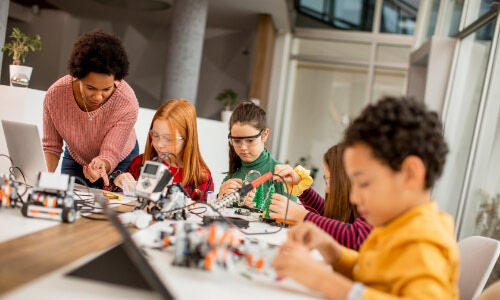 Our after school programs offer your children the opportunity to make friends and have fun all while learning about STEM. We offer programs in Coding and Game Design.
Let A&D Tutoring host for you a Lego Robotics Field Trip, Building with Minecraft Field Trip, or a MakerSpace Field Trip. We offer multiple STEM oriented Field Trips by coming to you.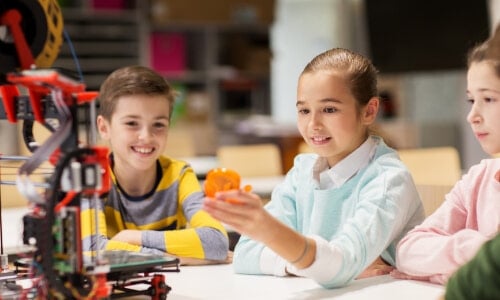 This year on your child's birthday why not share your child's love for robotics and or Minecraft and coding with their friends?
Get Excited

Learning Should be Fun

Opportunities for educating children in areas of STEM can come in many forms. At A&D Tutoring we offer after school programs, in school and out of school field trips, summer camps, and host birthday parties. These are different ways to get children excited about STEM in fun ways in addition to enriching and complementing their education!

Whether you're a parent looking for afterschool programs or birthday party ideas for your children, or you work at an educational institution who wants to host a field trip for children, we got you covered!

At A&D Tutoring we offer:


Afterschool Programs
Summer Camps
Birthday Parties
and Field Trips

Sometimes it can be difficult getting children excited about learning. So if you're struggling on ideas of how to get your children excited about STEM have a look through our services! We can help your children get excited about math, science, engineering and technology! Most importantly, they will do it while having fun.

| | |
| --- | --- |
| We are here to help you on your path to success, whether academic or personal! | |
Hands-On

Building Universal Skills

Our programs will offer benefits like:


Problem-solving, creative, and social skills are cultivated. Not only are kids learning to build, code, and design games in our camps, but they're learning skills applicable to other areas of learning.

Fosters Collaboration in a social environment with other children and instructors.

Opportunity for children to make new friends and form relationships!

But most important all this while having fun!

Our STEM education options focus on providing a fun and exciting context to learning the science and engineering concepts relevant to the curriculum. We give the students a hands-on experience with real world applications of what they are learning in class.