Tutoring Experiences
Unique tutoring experiences with personal attention.

K-12 Tutoring, Post Secondary Tutoring, GED, ESL, Computer Training, Customer Service, Summer Camps, Winter Camps, STEM Education, IELTS, GED, Person Vue.



Adult Education
Upgrade your skills and knowledge to

enhance your career

Adult education is critical as it allows for advancement of academic and career paths which ushers in a world of brilliant opportunities like job opportunities, networking opportunities and higher incomes.




Delivering Personalized Live
Delivering personalized live learning to K-12 students

Personalized and tailored learning experiences; that plans lessons, creates study plans and activities to benefit students.



More than just tutoring
We offer unique Summer Programs, Exam Services, Online Learning and more!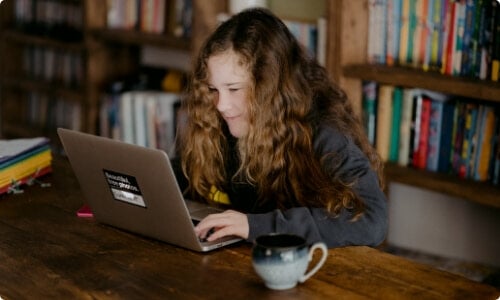 An individualized learning approach that includes personalized learning plans tailored to the learners needs and goals. Offered online or in-person in a one-on-one format.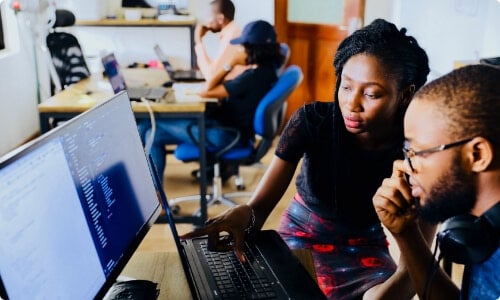 At A&D Tutoring, we understand the pressures of adult education and are here to help. Personal and professional development is the goal for our adult learning programs, as we strive to see all our learners flourish academic and career wise.
A&D Tutoring provides the facilities necessary to proctor a wide variety of written examinations. From high school examinations, post-secondary examinations, to government examinations.
Unique Education Plans Made for You

Our mission is to ensure quality educational programs and services for learners of all ages. Our vision aims to set students up for long term academic and professional success. We do so through an individualized study approach that involves unique learning experiences with personalized study plans created for each learner and tailored to their specific needs. We pride ourselves in creating positive, safe and supportive learning environments that encourage student success.

A&D Tutoring wants to be a part of your success story and help you meet or even exceed your goals. Depending on the needs and desires of the learner, our services are offered in 1-on-1 or group settings as well as in-person or virtually. Our services include tutoring, testing, STEM learning, computer training, and customer service training.
Why Choose Us
We aim for all our learners to feel understood, accomplished, and most of all successful. Academic and career journeys can be overwhelming sometimes which is why we are here!
Empower

Engage

Unique
Learning

Improve
Academics

Trust

Build
Confidence
Our Team
Our staff collectively has over 200 years of experience in teaching students between the ages of 5-70 and hold degrees from some of the best universities in Canada, including the University of Alberta, University of Calgary, the University of New Brunswic
Testimonials
At A&D Tutoring, we understand that every learner is different which is why we utilize an individualized study approach that offers unique learning experiences and involves creating customized learning plans that are tailored to the specific needs of the
I have had an excellent experience with A and D tutoring. Starting from the lovely lady at the reception who was very polite and knowledgeable about the entire test to the person who helped us with the IELTS Academic Test, everything was taken care of very well. The other positive points are how neat this place including the washrooms, the car parking which is of great convenience, and the quiet atmosphere helped me focus on the test. Highly highly recommend going here for courses or taking tests. Thank you for the pleasant experience A & D Tutoring.
Paru Surendran

The staff at A&D tutoring is really paying attention to each of their student needs and level of learning. The tutoring is one on one, and the student will work with the same tutor for the time being and sometimes more than one tutor if the skills to learn are différents (ESL to sciences for say).
Each tutor as their own strength and expertise that will meet a wide range of students (varying from the ESL student to the more advance university one) and they won't hesitate to ask for help and support from another tutor if challenges are met along the way to give the student the maximum chance of success in their work or project.
The staff is friendly and will go above and beyond to create the most suitable learning experience and can even take of their personal time to help you out a Saturday morning prior à STATS final —thanks Angie!!! I don't know what would happen without your emergency crash course!
They are great motivators and know how to deal with stressed students, overloaded with last minute assignments— thank you Aaron and Kevin!!!

My son also came for tutoring in math and English grade 12 and his average in English went from a 68 to a 80 for his CART exams in less than 3 weeks.

I strongly recommend A&D it is a very worthy investment!
M.-E. P

I am so happy I chose AD&D Tutoring to guide me through achieving my GED diploma. The ENTIRE staff have been so supportive and encouraging. They have walked me through everything, from beginning to end. I obtained my GED ( Yaaaa me ) and I'm thrilled to pieces. I made the perfect choice by choosing AD&D tutoring to get me here. ????????

If you are looking to obtaining your GED diploma, I would seriously suggest you look into AD&D for guidance. You will not be disappointed. They are absolutely wonderful !!! Thank you Karen and all the staff for everything you have done for me.

Take care all. ????????????
Jo-Ann Chausse

Latest News
Want to stay updated on all things A&D? Our blog is the best place to do so! We publish bi-weekly blog posts about our programs and services, educational updates, company updates and other relevant industry information.
| | |
| --- | --- |
| We are here to help you on your path to success, whether academic or professional! | |